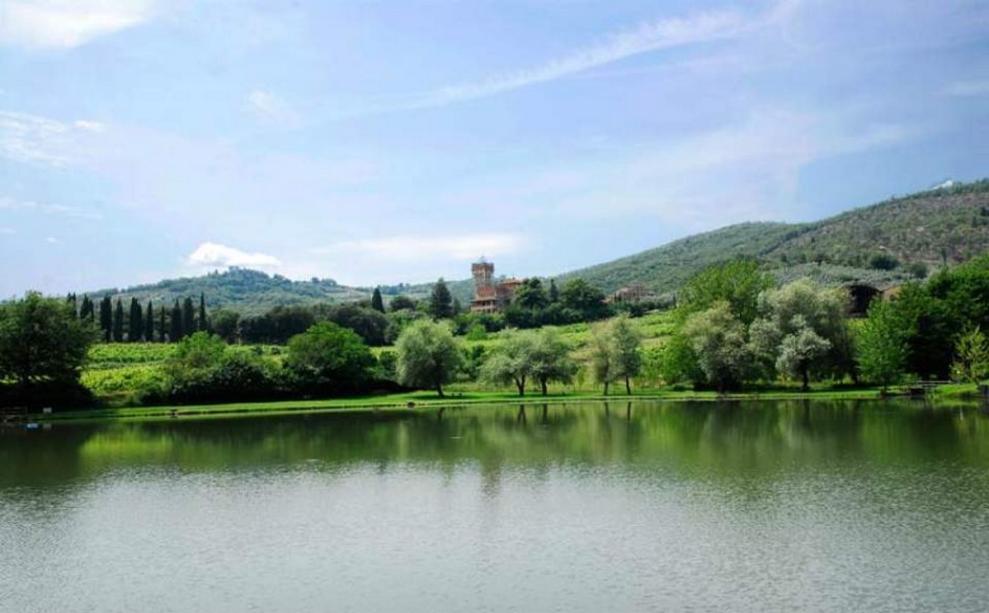 description
Bucine: Stunning, fully restored old castle for sale in Tuscany, close to the nice town of Arezzo. This palatial estate dates back to the 19th century when was projected by the architect Gino Coppedè. The castle is surrounded by 130 ha of private land made up of vineyards, woodland, olive groves and arable crops.
The property is conveniently situated not far from many important and beautiful cities of the central Italy, such as Florence, Roma, Siena and Perugia in Umbria. The International airport of Florence is at 40 mins by car.
The castle is set inside a wonderful entirely restored hamlet composed of five country houses. With a surface of approx. 1.500 square meters, the ancient castle was built starting in 1901 and has perfectly maintained its original splendor and charm during these years. The several reception and living rooms boats beautiful frescos, coffered ceilings and decoration of the artist Galileo Chini.
The hamlet has a surface of about 2.000 square meters that was greatly restored in 2001 in typical Tuscan style. The complex includes many apartments for a total of 43 beds and a nice pool.
The property comprises also a big farmhouse of 1670 square meters, composed of a large wine cellar (400 square meters), several storage rooms, machinery store houses and an old tobacco storehouse.
The land stretches over 130 ha of which 21 ha of Chianti DOCG vineyard, 14 ha of olive grove, 10 ha of arable crops and the rest of woods. Moreover, there are two natural lakes used for the private water supply.